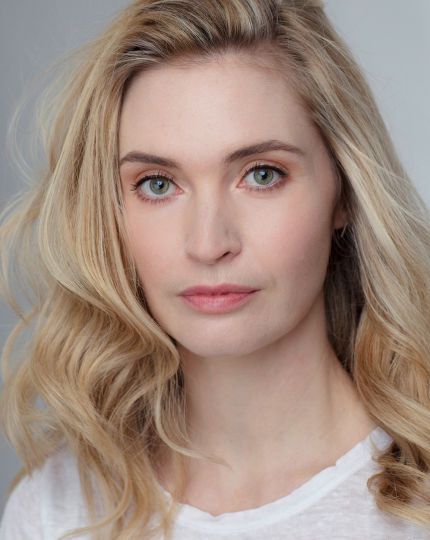 And Void Knight's plot thickens! With the Power Rangers Dino Fury mid-season finale, "Unexpected Guest," airing fans have finally found out not only what's behind that door that no one but Void Knight can enter, but also his drive for collecting the powered-up Sporix.

It's because of "Santaura", his love. At the end of the episode, we've come to find that Santaura is in a coma-like state, much like Zayto was to be found at the beginning of the season. Pale, with bright blond hair, Santaura is found to be floating in a machine connected to the Sporix's energy that seems to be keeping her alive. Presumably, once the machine is charged up enough, she'll awaken.
Siohban Marshall has been cast in the role of Void Knight's love. This begs the question of who Void Knight is under the armor. And what had occurred to put Santaura in this state.

Marshall, of Johnson & Larird Management, is a New Zealand actress who has appeared in "Outrageous Fortune" – in which she played a lead role in "Pascalle, the West family's sometimes ditzy older daughter and businesswoman;" which also starred Antonia Prebble (Nova Ranger/Power Rangers SPD, Clare Langtree/Power Rangers Mystic Force) – "Shortland Street," "The Almighty Johnsons," and "Find me a Maori Bride."

Head on over to her active pitch page, to check out her acting demo reel, and clips from various productions she has been a part of.
---

Stay with The Power Scoop for all your behind the scenes, and production news for Power Rangers, Dino Fury, Cosmic Fury and more – follow The Power Scoop on Twitter and Instagram.