Source: Instagram
And we've got another person from Tessa's image of the cast table read's role revealed! Victoria Abbott has been cast in Power Rangers Dino Fury in the role of "J-Borg."

After the script sides for the audition process of the new season revealed two characters named "Jean and Zorb," many fans wondered whether that was still going to occur in the series. With the announcement of Kira Josephson in the role of "Jane," maybe "J-Borg" is the "Zorb" to round out the presumed comedic duo element to this series.

Jean and Zorb were described as "always getting into comedic […] over-the-top slapstick. Great comedic timing, improv & physical comedy abilities are important." Jean is an entrepreneur and Zorb is an emotionless alien.

Abbott shared the news on Instagram, excited to announce her role in the new season:
Josephson commented on Abbott's instagram post saying "So glad you were manufactured J.B. ❤️" bringing some credence to "J-Borg" being a robot or alien character.

It is also possible that "J-Borg" is the dinosaur ally seen with Zayto in the promotional photos., leading to Abbott's third vocal job for the Power Rangers franchise.



Abbott, of Johnson&Laird Management, has previously worked on the Power Rangers television series, but not in front of the camera. Abbott's two previous credits were as part of the "Loop Group" for the franchise.

For those who don't know, the "Loop Group" does a lot of ADR work including voice overs for crowd scenes, voices for tech, voices you may hear over a telephone, etc. The Loop Group can be used for lots of different purposes, it all depends on the production that it's needed for.
She was also spotted in Tessa Rao's instagram post showing the table read of an episode.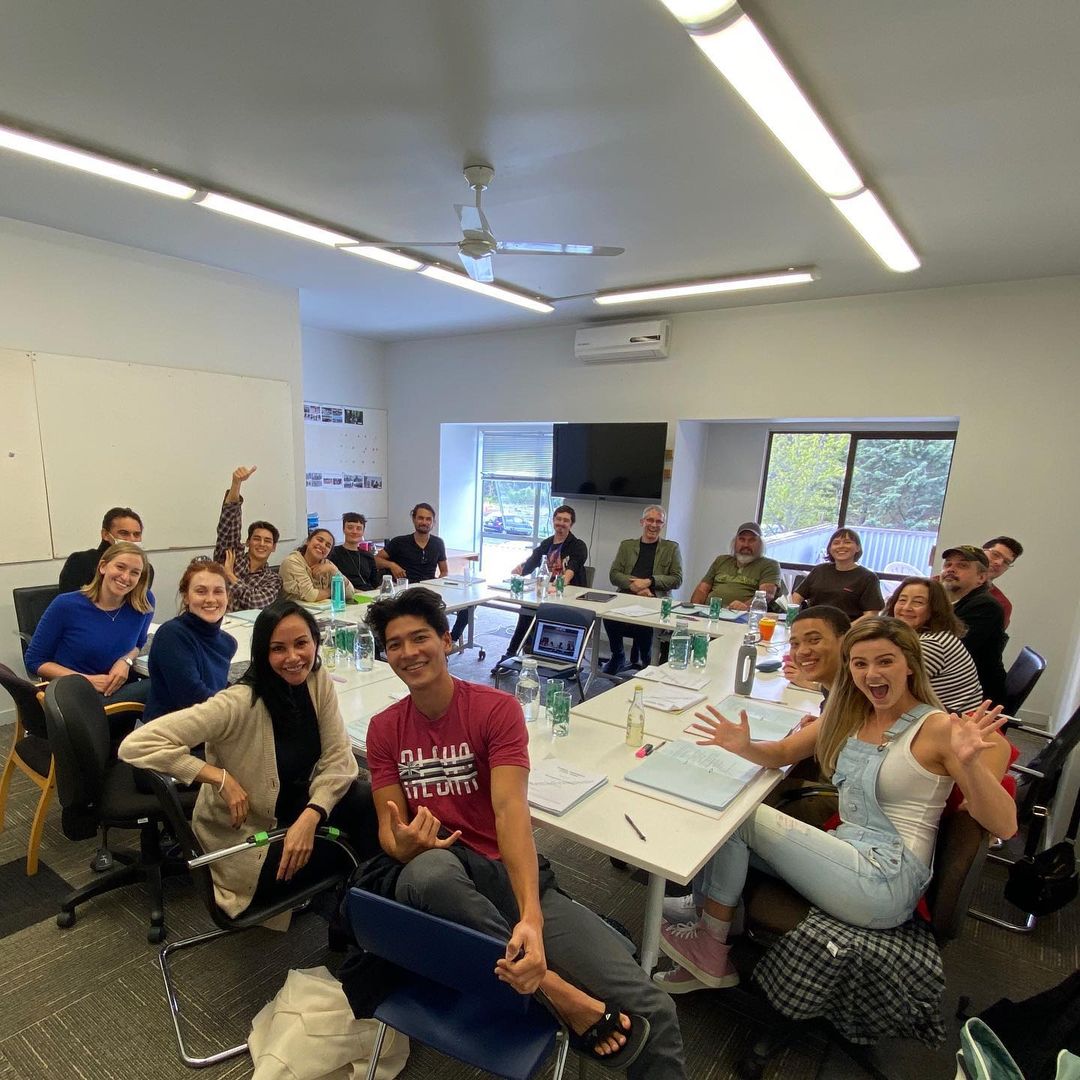 Welcome to the Ranger family, Victoria! Don't miss the premiere and our first look at "J-Borg."

Power Rangers Dino Fury premieres Saturday, February 20, 2021 at 8m on Nickelodeon with the first episode, "Destination Dinohenge."
Go-getting reporter Amelia accompanies Ollie and his mom, Dr. Akana, to investigate the mysterious Dinohenge statues. The run into an evil warrior named Void Knight and a threat that puts the entire world in danger.
Check out the full list of those appearing in Power Rangers Dino Fury here.
---

Stay with The Power Scoop for all your behind the scenes, and production news for Power Rangers, Dino Fury, Cosmic Fury and more – follow The Power Scoop on Twitter and Instagram.