Saban Brands is once again, at the Licensing Expo in Las Vegas. The event will be held from May 22-May 24th, and the Power Rangers franchise is on display at the Saban Brands booth (for the last time under the Saban Brands banner).
Casey Lau (Twitter) is in attendance at the event and snapped and shared the first shot of the Power Rangers Beast Morphers suits, and the Saban Brands booth. (Top left picture).
There were some fans who did not know if Go-Busters would really be adapted into the 26th season of the franchise as pictures during the Hasbro announcement at this year's Toy Fair had a stipulation on pictures and videos.
For a better look at the image: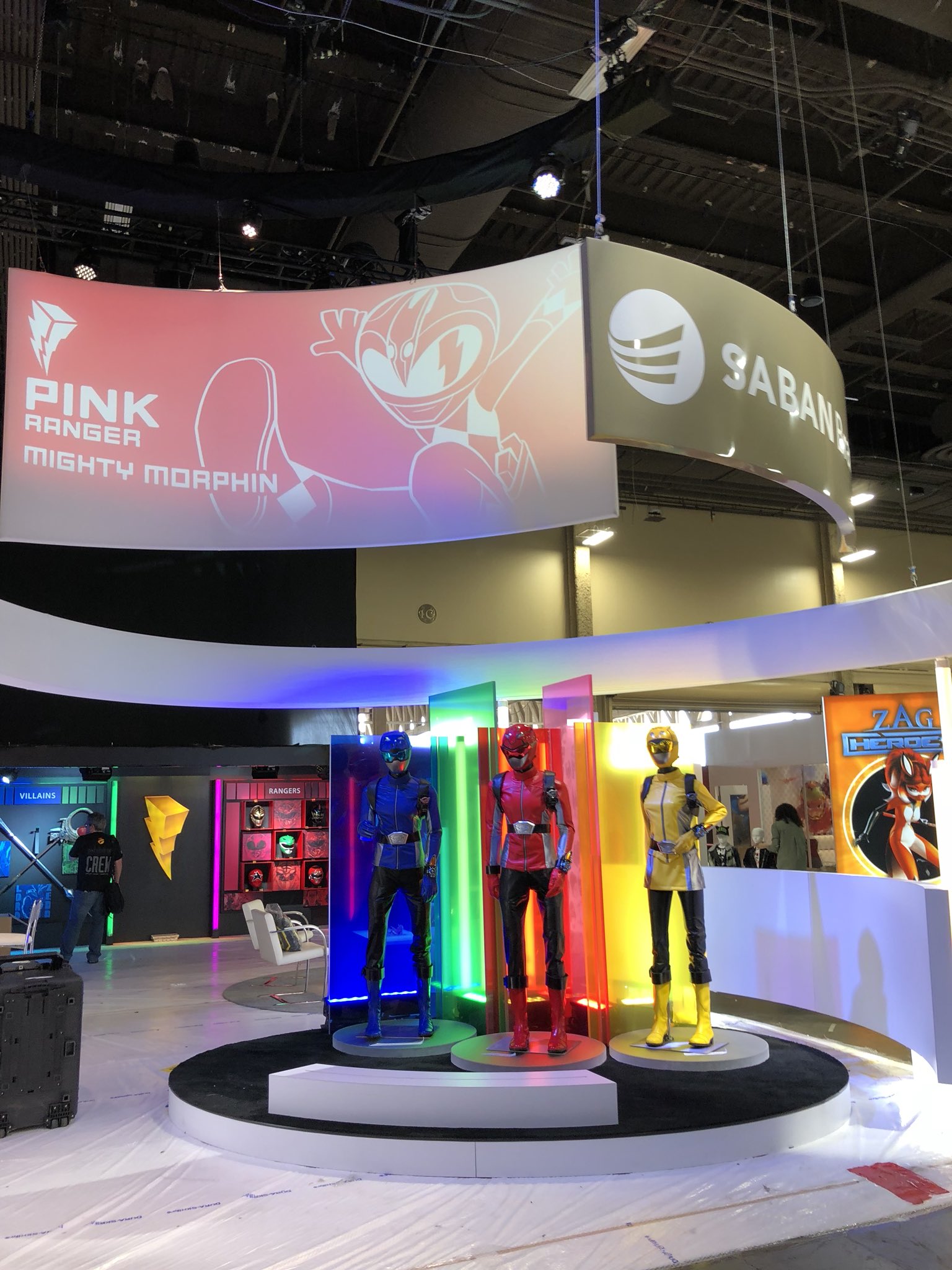 Fandom website PowerRangersNOW  will be in attendance at Licensing Expo. Make sure you follow them, and turn on notifications, so you don't miss a minute of their coverage. Also, be sure to stay tuned to their site (powerrangersnow.com) for any and all updates.
Check back to The Power Scoop as more information on Power Rangers Beast Morphers becomes available.