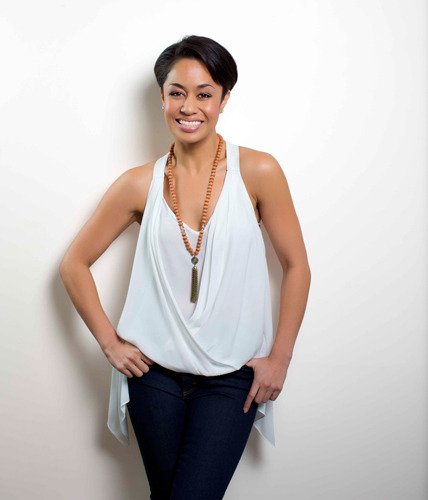 With each season of Power Rangers produced in New Zealand, we're bound to get recognizable names appearing in each season due to the smaller talent pool. However, there are also instances where we'll get newcomers to the Power Rangers franchise. Teuila Blakely is one such newcomer.
Blakely of Johnson&Laird Management in New Zealand has been cast as the voice of "Spyclops", a monster that appeared in Power Rangers Super Ninja Steel's third episode, "Tough Love." Spyclops disguised themself as a girl named "Jess", played by Becky McEwan, to tempt Levi Weston (the Gold Ranger played by Jordi Webber), into turning evil.
Blakely has had a steady acting career in both film and feature films. She is also not new to the world of voice acting as she has previously voiced a character named "Kiri" in the New Zealand show "The Barefoot Bandits" directed by Ryan Cooper, who had voiced "Tentacus" in Power Rangers Megaforce. She has also lent her voice to a TV3 voice over role.
*NOTE – Spyclopse was initially spelled with an "e" when news first broke that Becky McEwan got the role, however the credits for the episode spells it without the "e."
---
To see who else has been cast in Ninja Steel, check out the full list.