Source: PowerRangersNOW, Ranger Command Power Hour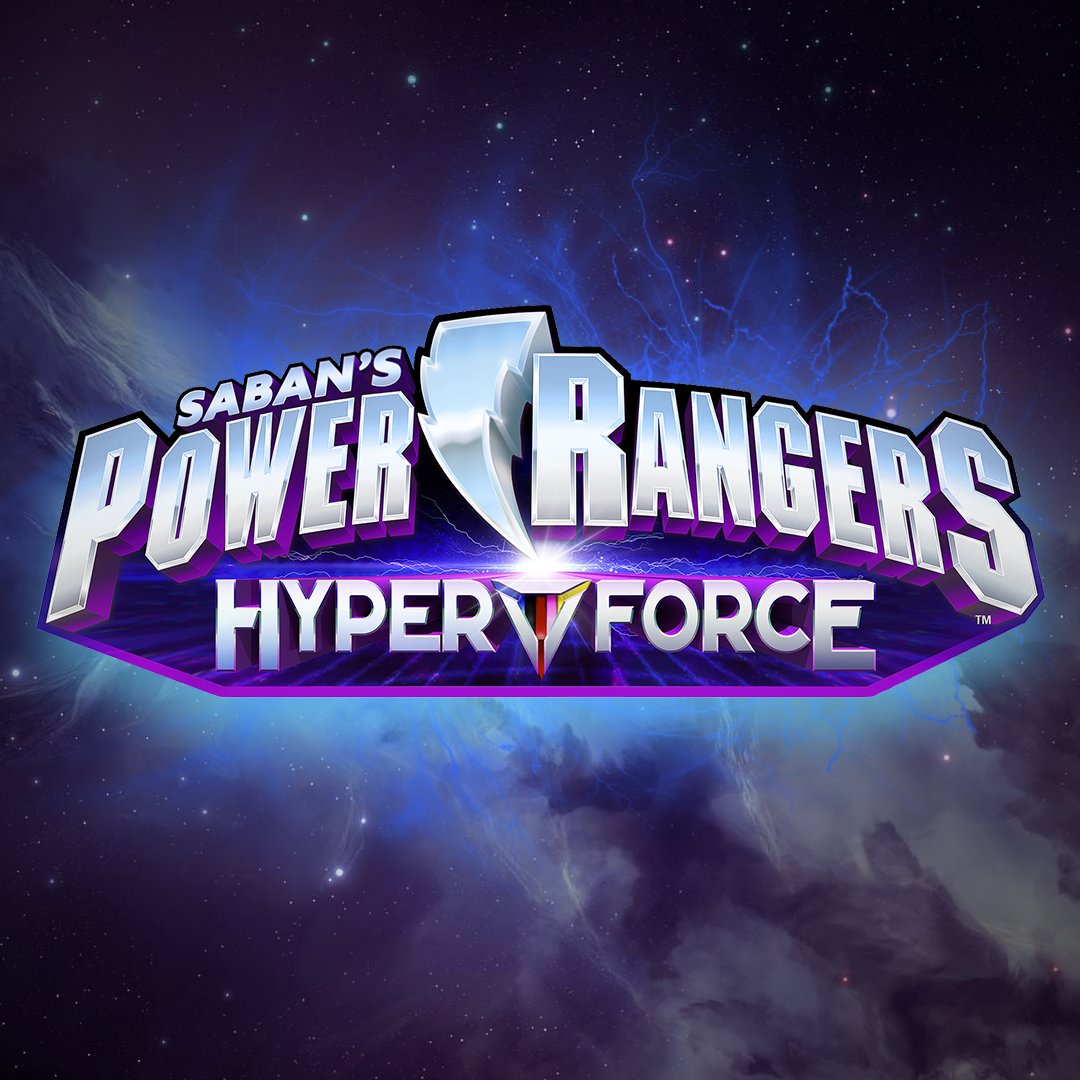 (Image via @PowerRangers)
Do you like games like Dungeons & Dragons? Do you like Power Rangers? Then, Power Rangers HyperForce is the game for you! The Power Rangers universe is getting a little bigger.
On October 18th , Power Rangers HyperForce, a collaboration between Power Rangers, Hyper RPG and Twitch was announced! Details for the game were announced at a panel at this year's TwitchCon, which you can find here (thanks to Hyper RPG – you can also view Peter discussing HyperForce with HyperRPG)
---
Details:
The game, starts today! On October 24 from 6:00pm-9:00pm PT (8:00pm-11:00pm CT, 9:00pm-12:00am ET), you can head over to Hyper RPG's twitch channel to watch the game live:  http://www.twitch.tv/hyperrpg.
25 new episodes will air every Tuesday  in celebration of 25 years of Power Rangers. The game will include tabletop role playing by a morphenominal cast (listed below) all the while allowing the hardcore Power Rangers fans to "send their own Ranger avatar on missions and boss battles" thanks to a new expansion created specifically for HyperForce by Hyper RPG.
---
The Story:
Power Rangers Hyperforce is set in the year 3016 at Time Force Academy. A team of Time Force Ranger cadets must band together to defeat an ancient evil who is set on unraveling the very fabric of the universe. Under the leadership of their mentor, Jen Scotts, and with the show's Game Master, Malika Lim, the newly minted Rangers will cross both time and space to complete their mission while running into many familiar eras (and faces) along the way.

---
The cast: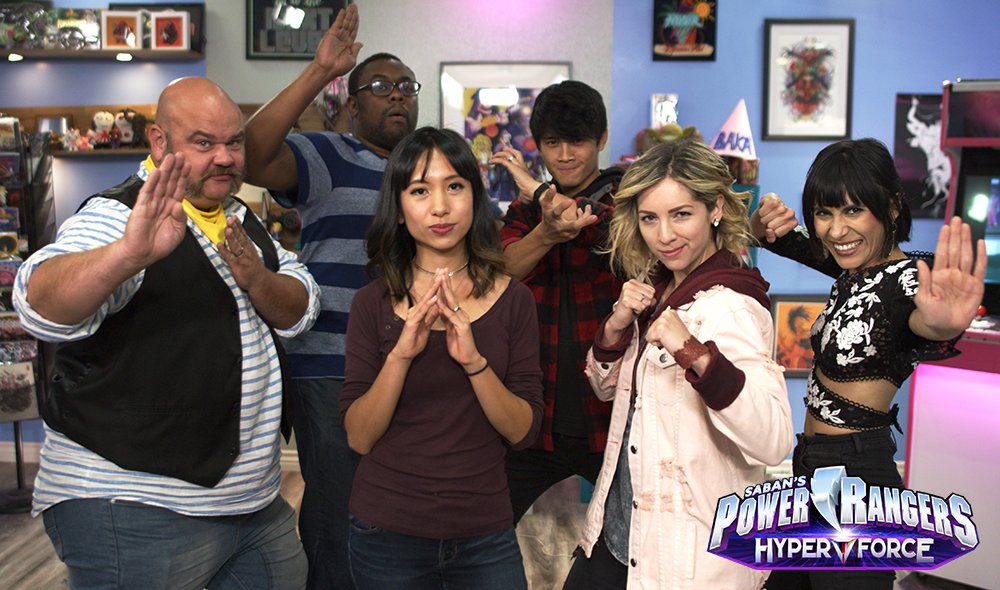 (Image via @Hyper_RPG)
Marvin, the Red Ranger is played by Peter Sudarso (Preston Tien / Ninja Steel Blue) –  @PeterSAdrian
Eddie, the Blue Ranger is played by Andre "Black Nerd Comedy" – @BlackNerd
Chloe, the Pink Ranger is played by Meghan Camrena (social media personality) – @Strawburry17
Jack, the Yellow Ranger is played by Paul Schrier (Farkus "Bulk" Bulkmeier / Power Rangers)
Vesper, the Black Ranger is played by Cristina Vee (actress / voice actress) – @CristinaVee
Game Master – Malika Lim – @hello_Malika
Erin Cahill will reprise her role of Power Rangers Time Force Pink Ranger, Jen Scotts, in the premiere episode. Following Cahill, there will be more special guests making appearances throughout the game.
---
Designs:
Both the suits and the helmets for Power Rangers HyperForce were created by Peter Sudarso and are based on Greek mythology. (Images via @Rangerboard)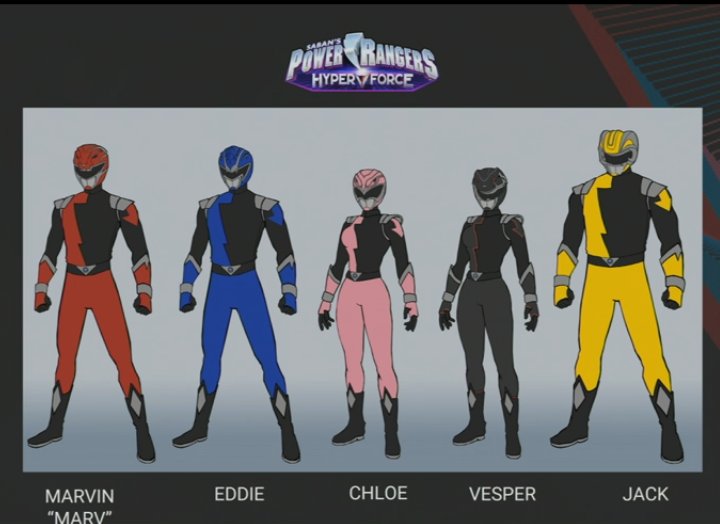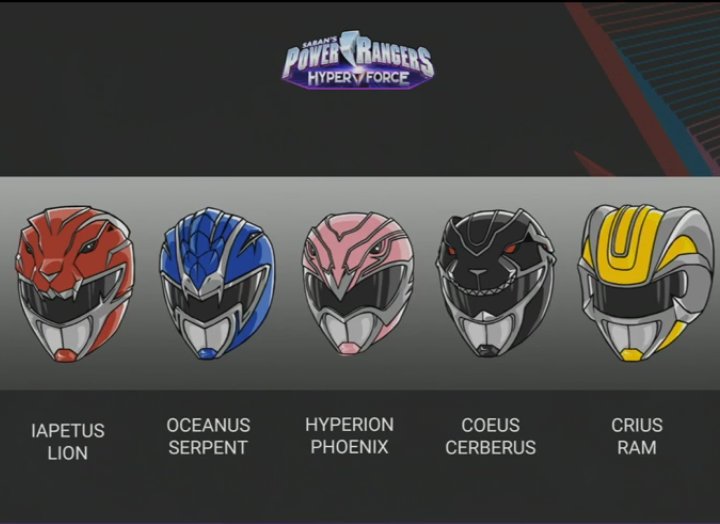 ---
Stay tuned for more information on the exciting Power Rangers 25th anniversary plans at The Power Scoop.