Source: WorldScreen (page 76 + 77), Mega Power Brasil
Coming in 2018 is the 25th season of the Power Rangers franchise, Power Rangers Super Ninja Steel.
From Worldscreen's TV Kids' publication, we got our first look at Super Ninja Steel's new look, in preparation of Brand Licensing Europe 2017:
Full Poster (via PowerRangersNOW)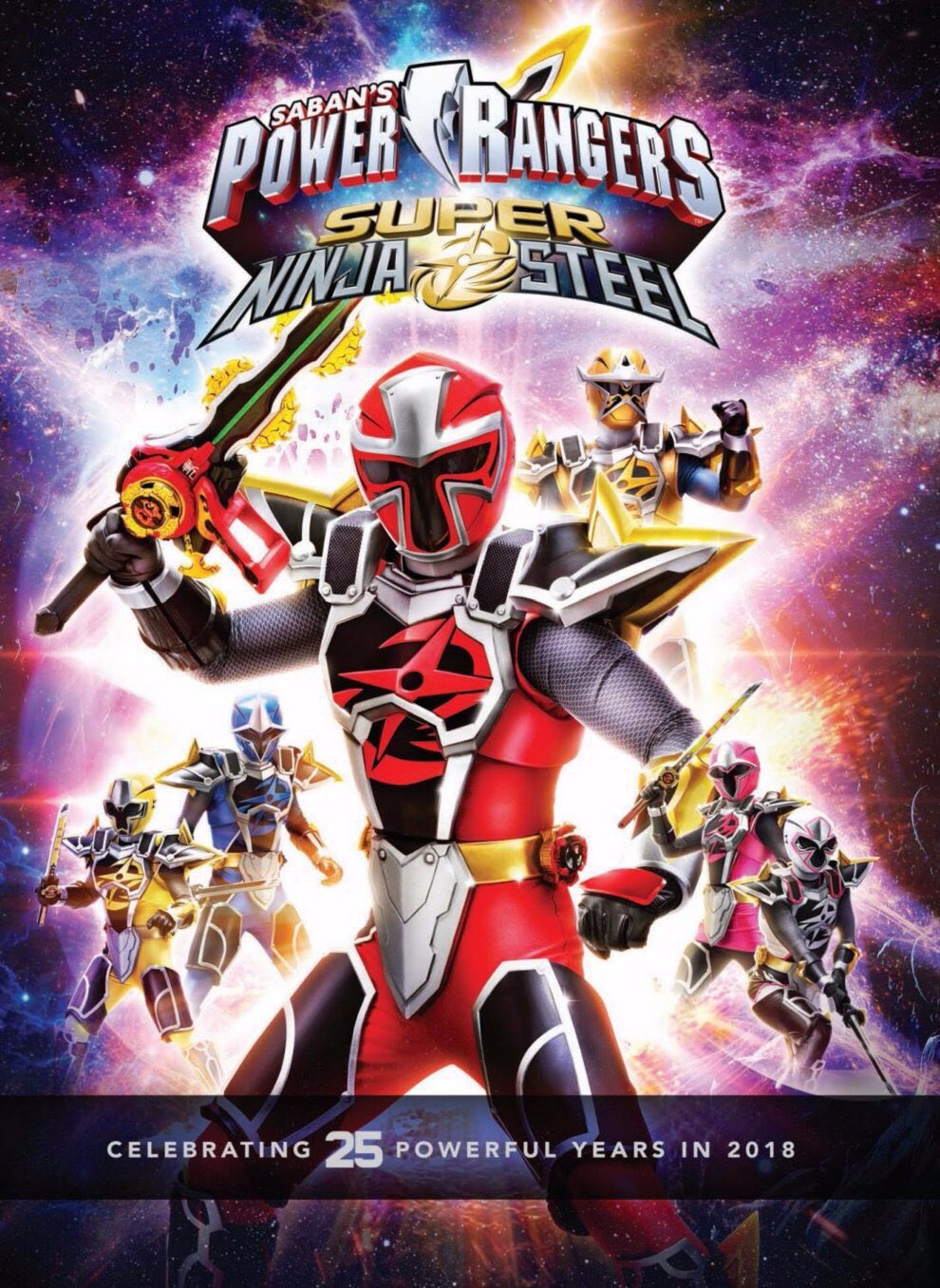 This look (due to screen caps taken from the Ninja Steel wrap party video), is the new cockpit mode for the Super Ninja Steel Rangers. There has been no confirmed name for this mode at this time.
Saban Brands is gearing up for Brand Licensing Europe next month to present their ongoing properties, and a new one as seen in their Worldscreen ad:
Along with Brand Licensing Europe, New York Comic Con is coming up in October. In celebration of the 25th anniversary of the show, where past Ranger favorites are said to be appearing in future episode(s), there are many events to look forward to: rumored to be announced at this year's New York Comic Con.
Not too long ago, Peter Sudarso (who plays Preston Tien, Ninja Steel Blue Ranger) was quoted from That Hastag Show, saying that announcements for the 25th anniversary would be announced at New York Comic Con 2017. Since that report, it has been announced that the cast of Ninja Steel will be in attendance.
From PowerRangersNOW:
Fans who cannot make the convention will also be able to catch the cast in a fun interview on the Twitch livestream from NYCC!

William Shewfelt (Brdy Red Ranger), Chrysti Ane (Pink Ranger), Nico Greetham (Yellow Ranger), Zoe Robins (White Ranger), Peter Sudarso (Blue Ranger) and Jordi Webber (Gold Ranger)…will be making several appearances engaging with fans throughout the convention.