Source: Jet Sets Live Event and Constructions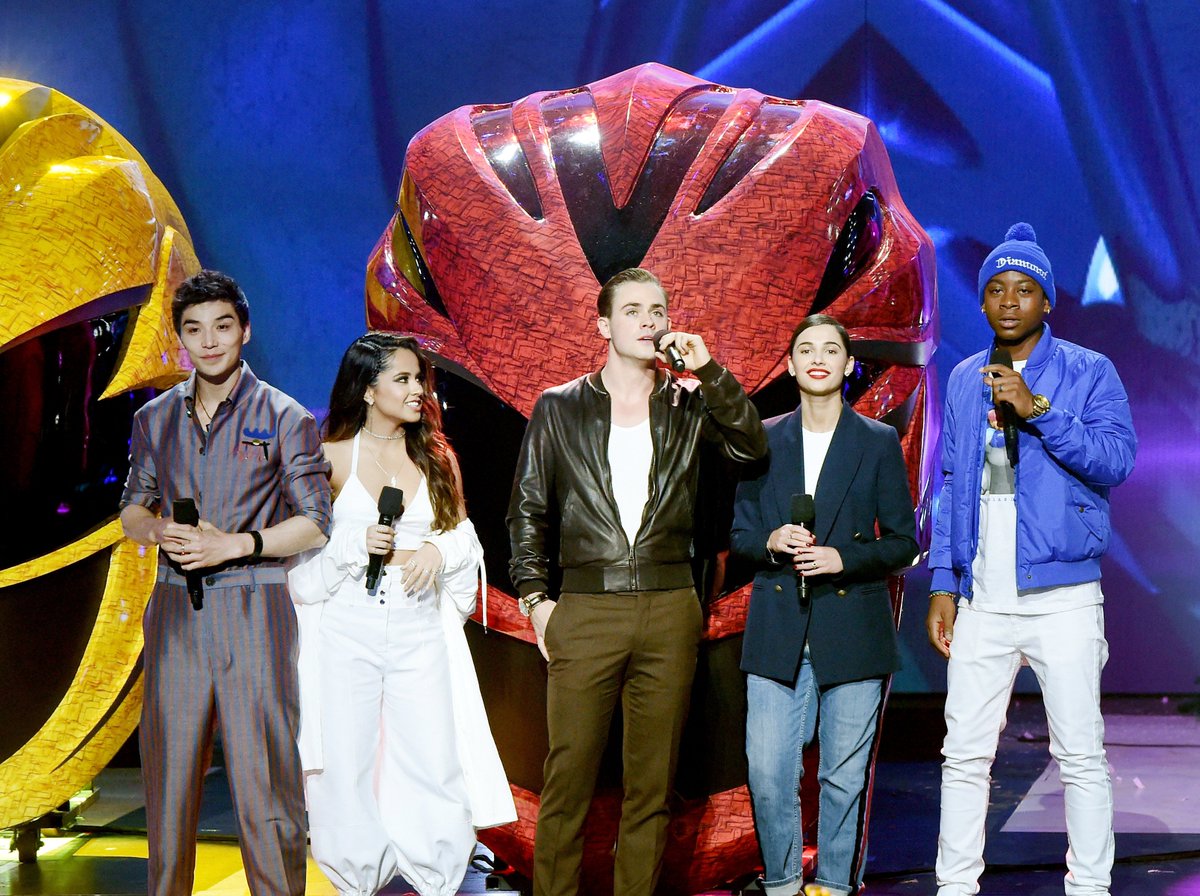 The cast of the Power Rangers Movie has been on a whirlwind press tour since the month of March started, and they are not slowing down anytime soon. The morning of March 11, 2017, the cast along with director, Dean Israelite, Rita Repulsa actress Elizabeth Banks, Alpha 5 voice actor, Bill Hader, and screenplay writer, John Gatnis, attended a press conference in Los Angeles.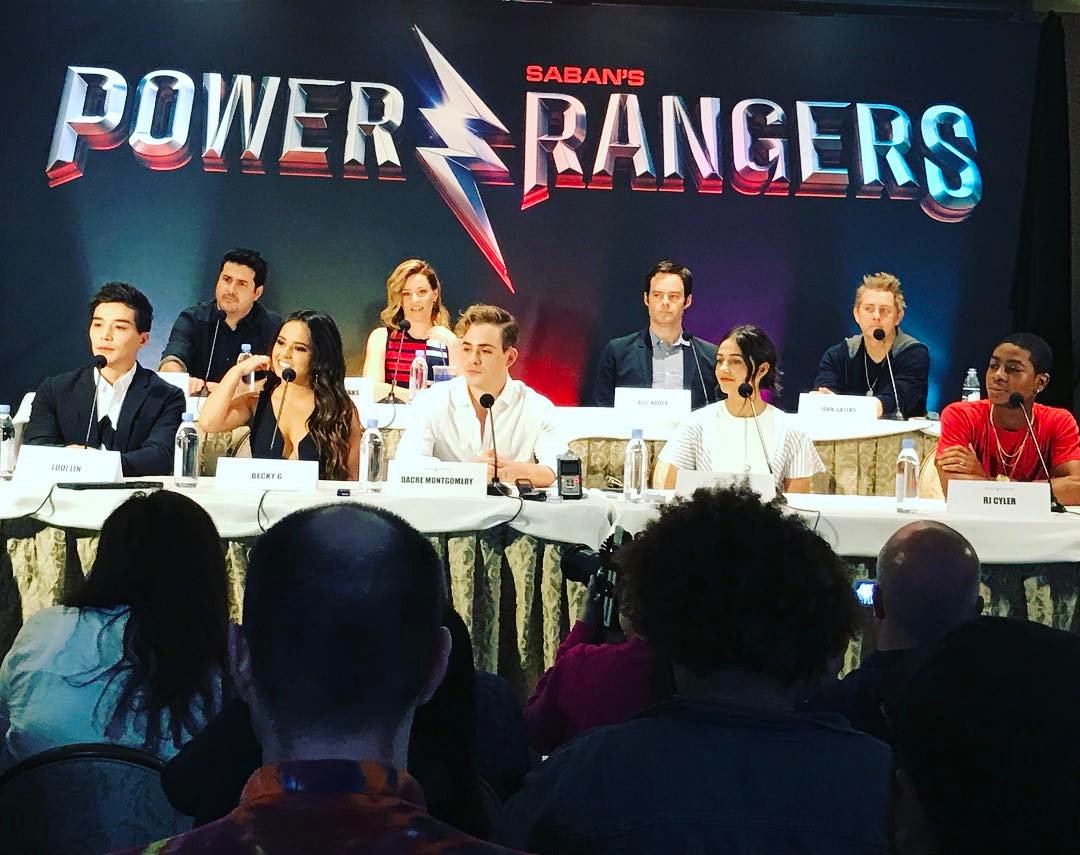 While at the press conference, Bill Hader, described his experience working with the young cast that will play the new Rangers. Elizabeth Banks also explained how being in the Rita suit and working with prosthetic was an experience and once she was in it, she embodied that of the evil space witch.
After the press conference, Dacre Montgomery, Becky G, Naomi Scott, Ludi Lin, and RJ Cyler were off to the 2017 Kids' Choice Awards.
Before the big Nickelodeon event, it was revealed in a press release that the cast would be in attendance. Promos aired on Nickelodeon before the event described exclusive new footage to be shown at the event, however, no one expected the cast to take the stage that night.
In their appearance on stage, they had banners depicting the Ranger suits, but also had five large versions of their helmets on stage.
One by one, as their names were called, the cast walked out from behind the helmets with some high kicks from Ludi Lin. After explaining to the audience that they were excited to be at the Kids' Choice Awards, and they were even more excited for their movie to premiere, they had the audience look under their seats to find five power coins that were hidden among the audience. After the coins were found, they had the audience sing "Go Go Power Rangers" and once they did so, slime dropped on the audience members closest to the stage. After which, a new tv spot for the Power Rangers movie (featuring Alpha 5's famous catchphrase) was aired.
Now here's your behind the scenes look at the creation of the helmets thanks to Jet Sets Live Event and Construction.

(Instagram)