Official Site: www.krispykreme.com/angelgrove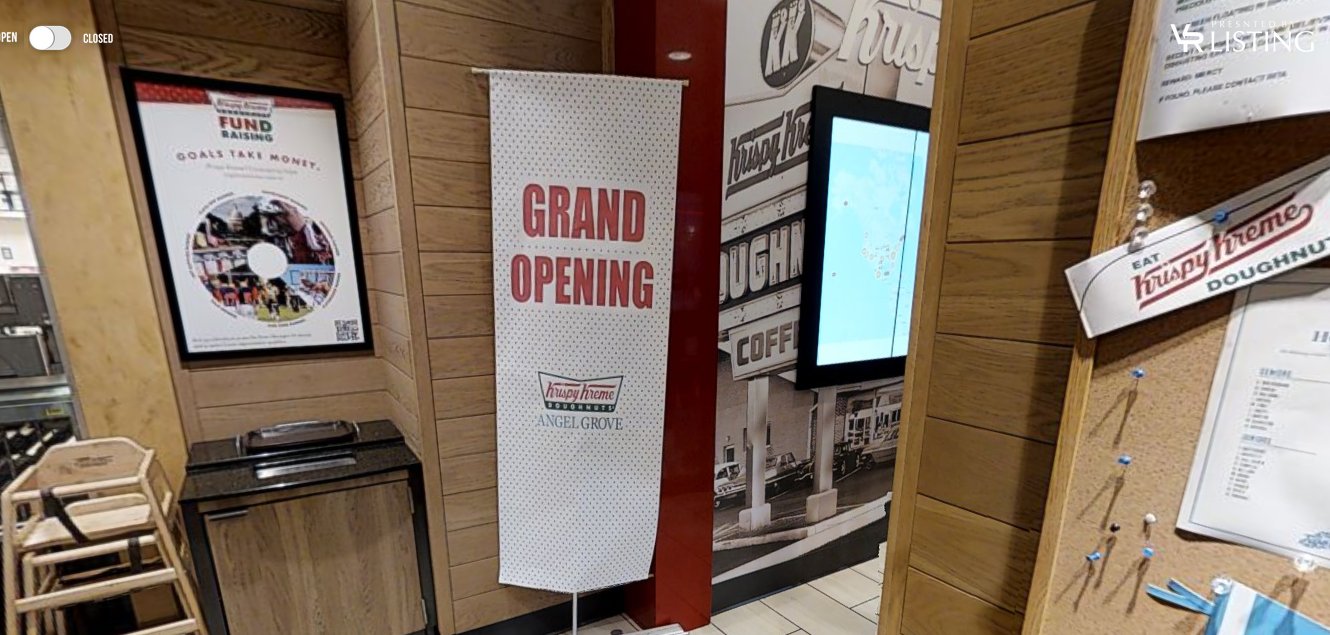 Coinciding with the promotion of Power Rangers themed doughnuts at Krispy Kreme retailers, available now through April 2, Krispy Kreme have opened a new shop: In Angel Grove.
Take a trip through the store and "experience the shop, filled with sneak peeks at scenes from the movie not yet seen." The virtual world was created with Matterport technologies and is a digital reprsentation of the very same shop you will see in the movie when it hits theaters, March 24th.
Per the press release:
"We have teamed up with Lionsgate to promote the Power Rangers film in a way that allows fans to experience Krispy Kreme in a totally new, unexpected way," said Jackie Woodward, Chief Marketing Officer of Krispy Kreme Doughnuts. "The virtual opening of Krispy Kreme Angel Grove comes with the same passion and excitement experienced with a traditional Krispy Kreme shop grand opening."

In addition to the virtual reality experience, fans can be part of the "Go Go" Grand Opening by:

Using the hashtag #KrispyKremeAngelGrove for the chance to receive surprises from Krispy Kreme
Interacting with a custom Power Rangers Snapchat geofilter, launching in the next few weeks
Entering a sweepstakes to win a trip to San Francisco (www.krispykreme.com/powerrangerssweepstakes).
Happy exploring!