Source: Nerdist, PowerRangersNow, Morphin Legacy, Rangerboard, Kevin the Director
*Updated 9/17/16


(Image via Den of Geek)
After months of waiting, we now know who will be playing our lead 5 in Power Rangers Ninja Steel. The cast were announced at this year's Power Morphicon 5; the bi-annual Power Rangers Convention held in Pasadena, California August 12th-14th.
This year, the official Power Rangers Facebook account live streamed the panel and reveal for fans who were not able to attend the event. These five actors and actress will be flying off to New Zealand on Monday start (pre-)production for the 2016/2017 Power Rangers seasons, Ninja Steel and Super Ninja Steel ("super" title may change later).
Red Ranger: Will Shewfelt as Brody


Acting Reel (thanks @kylegoldfinch for the heads up)
http://www.williamshewfelt.com/
https://www.instagram.com/williamshewfelt/
https://www.facebook.com/william.shewfelt
http://www.imdb.com/name/nm8180696/
---
Blue Ranger:  Peter Sudarso, Preston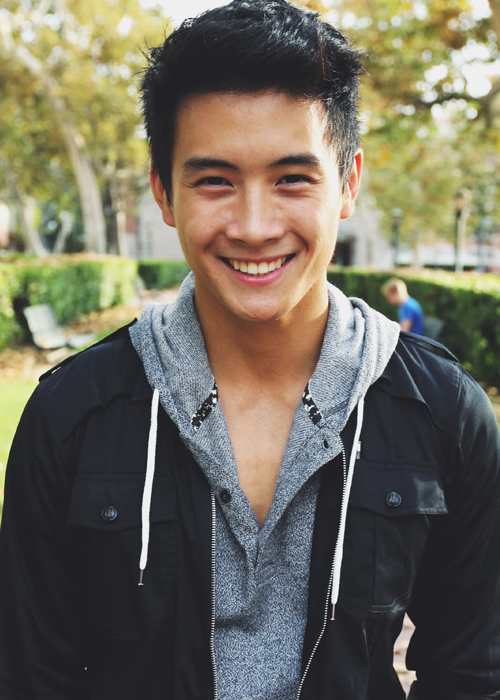 http://twitter.com/petersadrian
---
Yellow Ranger: Nico Greetham, Calvin


https://twitter.com/Dance10Nico
https://www.instagram.com/NicoGreetham/

*Chantz Simpson originally had the role of the Yellow Ranger, but a re-cast was announced on September 16th, 2016.
---
Pink Ranger: Chrystiane Lopes, Sarah

https://twitter.com/Chrysti_Ane
https://www.instagram.com/chrysti_ane
---
White Ranger: Zoe Robins, Hayley


http://www.imdb.com/name/nm2049911/
http://johnsonlaird.com/assets/documents/1914/1914_actor_biography.pdf
---
More Info: