UPDATE: Dino Charge to premiere in the UK, August 31st at 7:30am on POP.
Thanks, Rangerboard for the heads up.
---
Thanks to trekkieb47 of  Ranger Command Power Hour for the find. Bandai made a presence at Toy Fair 2015 in the UK and attendee, Nerdly has relayed some charged up information for UK Power Rangers fans.
Power Rangers Dino Charge will make its UK debut on Freeview/Freesat channel POP! in August 2015, with 20 live action episodes – which will be accompanied by a UK toy launch a month earlier in July.
He also gave insight of the toys that'll be hitting the shelves in the UK in July including the Mix-N-Morph figures:
…the Morphers, the Dino Cycles, and the Dino Chargers (replacing Super Megaforce's Ranger Keys) but added to the mix this year are a range of "Mixx n Morph" action figure sets. Much like Hasbro's Hero Mashers line, the Power Rangers Mixx n Morph sets allow you to literally mix and match parts – arms, legs, heads etc. of Rangers and Zords to create all new types of Power Rangers/Zords. The only one on display on the Bandai stand when we visited was the White Claw RangerZord, however a spokeswoman from Bandai assured us that:

"…more Zords will be available, including some of the classic Zords from previous shows [later in the year]"

Check out the image of the new Mix-N-Morph toy from Nerdly, below.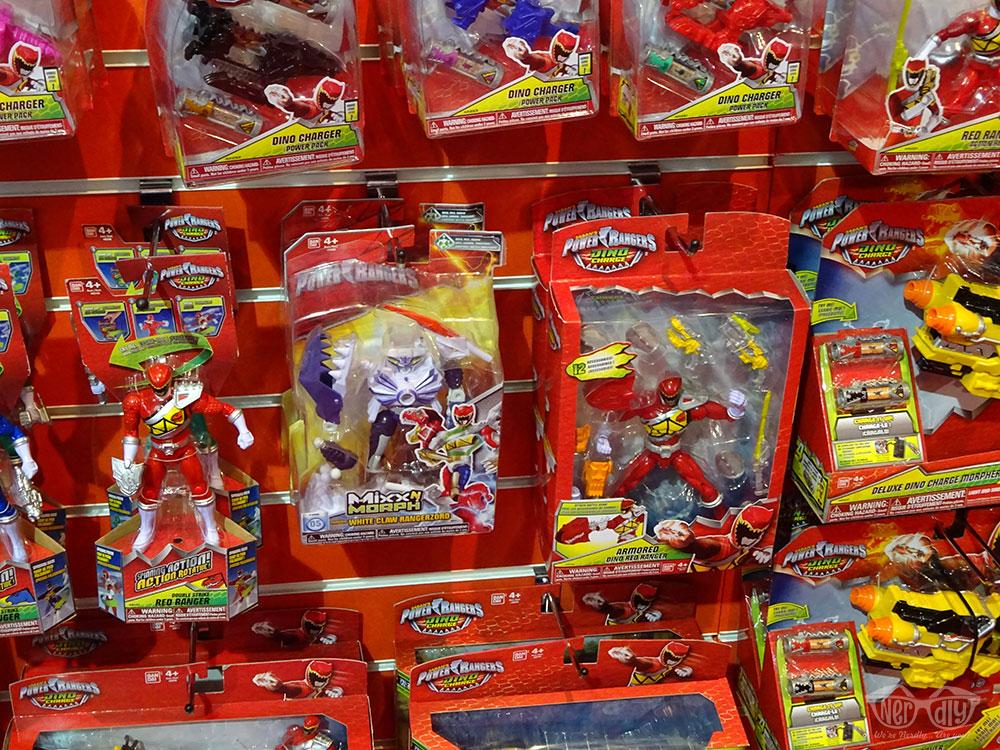 Source: http://www.nerdly.co.uk/2015/01/20/london-toy-fair-2015-power-rangers-dino-charge/