This weekend (October 11th-12th) is MIPJunior, and MIPCOM (October 13th-16th) one of the many events throughout the year that Saban Brands attends to not only promote their kids' brands portfolio but to see what other brands have in their portfolios. Power Rangers Dino Charge is one of the many things that Saban Brands is promoting at this event.
Stay tuned for updates!
Page One: MIPJunior
Page Two: MIPCOM
---
---
Saban Brands at MIPJunior
MIPJunior is the biggest international digital library of kids' programmes, uniting the world's most influential buyers, sellers and producers the weekend before MIPCOM. Over two days these influential digital players, publishers and licensing executives present, discover and screen the very latest content, giving them the edge on concluding deals at MIPCOM.
MipJunior Official Site – http://www.mipjunior.com/
Host: Kirk Bloomgarden (SVP, Global Consumer Products, Saban Brands) – http://www.my-mip.com/en/Contributors/400527/Bloomgarden-Kirk
---
Power Rangers Dino Charge

(Picture by Saban Brands)
Rocking #myalliumbdress with the Power Rangers at #mipjunior lunch @Allium_B (source)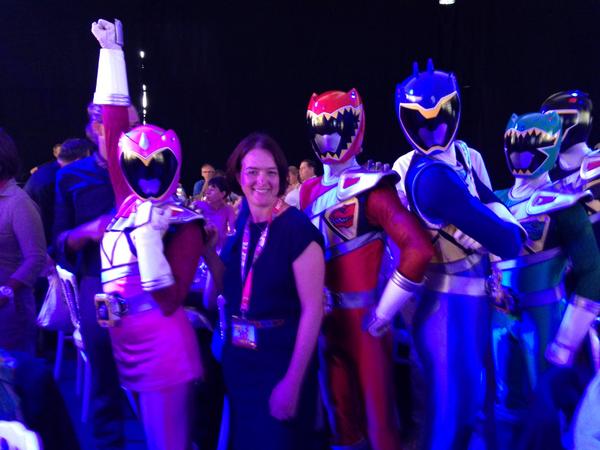 #PowerRangers by #Saban at #MipJunior (Source)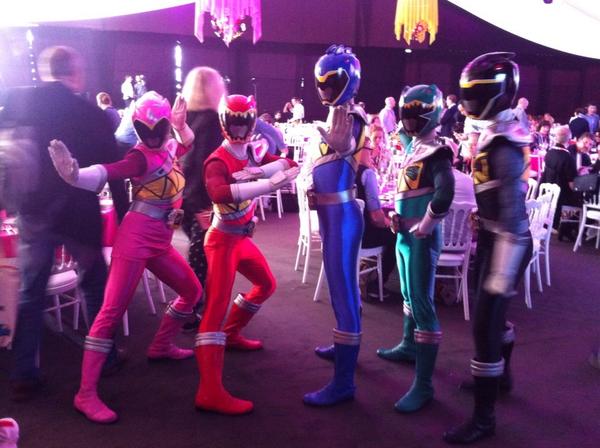 This just happened! Sixth Power Ranger! #PowerRangers #mipjunior #mipcom #cannes powerrangers http://instagram.com/p/uA0Hecs31F/ (Source)
(Source)

(Source)

"The Power Rangers in full force at #mipcom" (Source)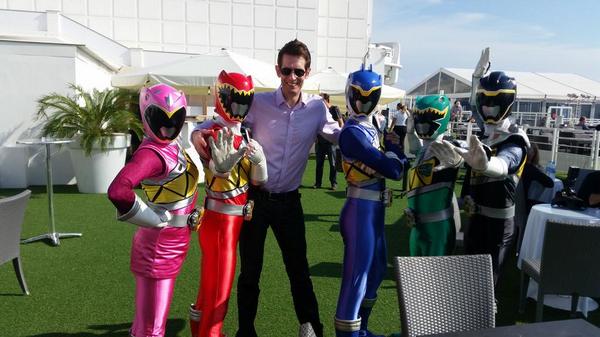 http://newsletters.worldscreen.com/digital-editions/2014-10-01/tv-kids.html (Page 50-51)
*The untitled cirque du soleil media project is Luna Petunia, indicated below*
---
Luna Petunia

Saban Brands has teamed up with Cirque Du Soleil for Luna Petunia; a new pre-school programme. Press Release: http://www.hollywoodreporter.com/news/mipcom-saban-brands-cirque-du-740122?utm_source=twitter
(Picture by Saban Brands)
Saban Brands has formed a strategic partnership with Cirque du Soleil Média to develop an original kids property inspired by the Cirque du Soleil brand, which will include a new television series, web content, interactive content, and merchandise. As one of the premiere entertainment brands in the world, Cirque du Soleil is recognized for its incredible, high-quality, artistic entertainment and has a history of joining forces with collaborators to create one-of-a-kind productions. – http://www.sabanbrands.com/brands/cirque-du-soleil-media/
Just in: Saban Brands' first IP with cirque du Soleil is Luna Petunia #MIPJunior#Cannes#kidscreenhttp://instagram.com/p/uAsjELpm1e/ (Source)
"Cirque du soleil présents its programme at Saban Brands lunch – #mipjunior Cannes" (Source)