Credit to DarkBlaze for the find.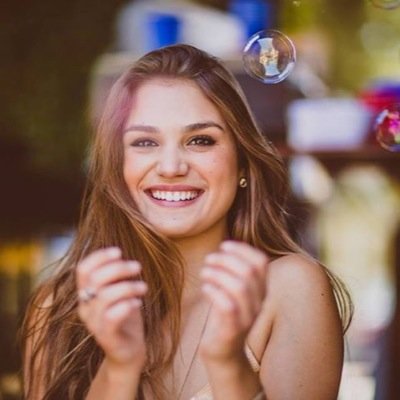 Claire Blackwelder headed out to New Zealand this morning as a member of the Dino Charge Cast. Does that mean she's our Dino Charge Violet Ranger? It's too early to tell.
Role: Kendall Morgan, Dino Museum Director and Purple Ranger

Just last week, @hassanahmed120 had broken the news of Claire being a member of the Dino Charge cast when a tweet had appeared in his timeline. However, he deleted the announcement (as did the person who had tweeted it to begin with) to protect the privacy of the poster of the initial tweet as well as in the case that the information was not to be told at the time.
UPDATE: Hassan Ahmed has confirmation that Claire is the Purple Dino Charge Ranger. (48:20 in this video) https://www.youtube.com/watch?v=smhzYV8JVHU
You can find Claire on:
Twitter: Profile | Instagram: Profile | IMDB: Page | Facebook: Page
---
September 16, 2015: Confirmed with French airing of "One Last Energem" via @YellowAccel