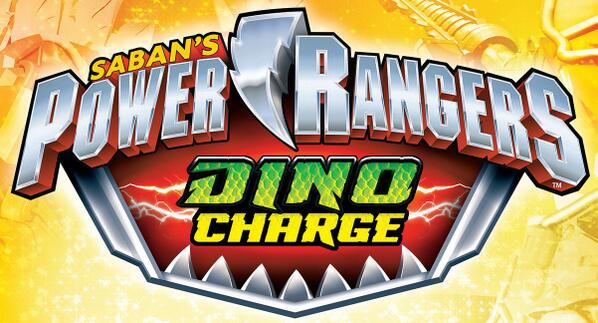 (Picture courtesy of @RangerCrew)
Here, you'll find a list of all the casting calls from New Zealand through various acting agencies and sites for Power Rangers Dino Charge. These casting calls can also be found in various blog posts, but this will be a compiled list of all of them, sorted alphabetically by talent agency and further by date posted online by the agencies.
All casting calls are for New Zealand Residents only.
Discuss on RangerCrew: http://www.rangercrew.com/forum/showthread.php?28700-Power-Rangers-Dino-Charge-Pre-Discussion
Discuss on Rangerboard: http://www.rangerboard.com/showthread.php?t=170765
Discuss on TokuNation: http://www.tokunation.com/showthread.php?t=68834
Updated 3/14/15
---
Background Talent
July 7, 2014 –
Via TradeMe Jobs – "ALL ethnicities male and female talent with HIGH level martial arts skills NEEDED NOW!!! Background Talent is casting now for Power Rangers, Crouching Tiger Hidden Dragon II, Shortland Street and other local and overseas productions."
September 8, 2014
November 5th, 2014
Via Facebook – "

Casting now for Power Rangers – African American and European/ Caucasian talent needed 18-45

"
November 17th, 2014
Via StarNow – "Extras, Featured Extras, Continuity Extras – Power Rangers is an American TV series requiring male and female European, African American, South American and Eurasian talent aged 16-65 years are required for the latest series."
---
Bubblegum Talent
September 22nd, 2014
Via Facebook – Notice the picture of Brennan Mejia attached to this casting –

We are on the look out for a 6 – 10 year old boy with similar features and colouring to the picture attached below for an American Television series. The ability to do an American accent is preferred. He must be between 125 – 140 cm with DARK BROWN / BLACK hair and BROWN eyes.

via Facebook –

We are on the urgent hunt for 2 boys for some upcoming episodes of Power Rangers. BOYS aged between 7 – 9 with an ethnic look of either African-American, Asian or Hispanic. We would be happy to consider boys who are PART Indian or Maori / PI (With fine features) for the role of the Hispanic boy. American accent capabilities a plus but not essential.

These boys would be r

equired on the 28th September and the 6th October for 2 half-day shoots
---
 Fresh Talent
July 30th, 2014
Via Facebook – "** WE WANT TEENAGERS!! ** Work begins shortly on the next series of POWER RANGERS and we're specifically after RELIABLE teenagers aged 16-20."
August 14th, 2014
Via Facebook – ** BRITISH & AMERICAN ACCENTS ** Calling all male actors on our books aged 18-26….. can you confidentially deliver dialogue in both accents? If so we want to hear from you as one of our most favourite Teenage Action Shows (you know what one it is!) has a fantastic role available for the right person.
September 8th, 2014
via Facebook – "

** POWER RANGERS IS BACK ** Another season of Power Rangers starts in Auckland from Sept 28th – Dec 23 rd – Xmas Break- then Jan 10th- April 14th. To begin with we are mainly looking for Teens and young people aged 16 25 to be extras.
We're also looking for a small group of people in this age group to be ' Continuity Extras. Ideally these people would be VERY available and flexible and may be required up to 2 or 3 days per week.
If you fit the age bracket, have no visible facial hair, no facial piercings or visible tattoos please then please post below. We're looking for an American-looking bunch- so any African, Hispanic and Asian looks are welcomed! Please indicate if you're interested in being submitted as a continuity extras or standard extras
October 29th, 2014
via Facebook –

**POWER RANGERS**

ROLE: Bodyguard
LOCATIONS: Include west auckland, Auckland museum, Wainui Quarry, Manurewa and Auckland city general so your own transportation is VITAL!
NOTES: Need to have short hair (or willing to have it cut) Must be at least 6 foot – 6foot 3- very solid, muscular build and good shoulders. Any ethnicity is fine!
---
 Joyce Models and Talent
September 11th, 2014
via Facebook – Attention Aucklanders: Power rangers is casting for a new acting role. They are looking for:
Male- Hispanic looking have olive skin
Age: 24-30
Accent: American
Height: 5″8 or taller
Body Type: Athletic, martial arts (not necessary) must have acting skills or confident with speaking roles
---
Kam Models and Talent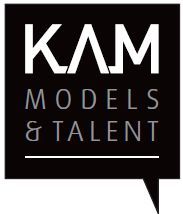 August 14th, 2014
via StarNow – POWER RANGERS: 16yrs+ Healthy and fit looking people who have great availability and transport, females and males! /  We are now casting for Power Rangers, we are looking for the following: Physically fit and active men and woman such as body builders, sports people and athletes.
September 11th, 2014
via Facebook – ATTENTION MONSTERS FOR POWER RANGERS!!We are looking for Asian (preferably Japanese so the director can communicate easier) Men or Women to wear what are very tight, claustrophobic 'Monster masks' and suits for up to 5 hours at a time. Th

e masks are designed for small face features. This is not a job for everyone as they will need to put up with some discomfort and these masks can be very hot too.

This would be on-going extra work for whole Season (not every day, but regular with notice). $250- $300gross per day. If anyone has experience with masks, prosthetics etc that would be a bonus. Must be available for fittings on Wed 24th at the studio. Please apply if you are keen and flexible with your time over the November-April period.
September 16th, 2014
via StarNow / TradeMe – Nickelodeons "Power Rangers" is shooting here in Auckland and we need you!! They will be shooting November to April, so we are casting now!
We are urgently looking for:
– African family's and individuals
– Latino family's and individuals
– Asian family's and individuals
All ethnicities are welcome, however African, Asian and Latino people are in high demand!!
---
Star Now

(Official Site)
August 27th, 2014
via StarNow – If you are over 16 years of age, and/or have some acting/drama/performance training/experience, and/or are positive and full of energy, we want you for this and a variety of other exciting opportunities! / Any gender, aged 18 to 99 from Auckland, New Zealand
---
Other
November 25, 2014
via Facebook -Power Rangers (the kids TV series) productions are filming an episode of their show at Victoria park skatepark on Dec 2nd and are looking for kids who can skateboard and ride BMX to act as extras in the show. This is the email I received from the production company regards what's required:"Power Rangers are filming a scene at Victoria Skate Park on (as scheduled) Tues December 2nd. It would be an early start (about 6.30AM) and go until about lunchtime or just after. We are looking for Boys and Girls aged 8-14yrs who can do tricks on the skateboard. Also any BMXers of the same age would be good too."
SpecForce – February 9, 2015
via Facebook – "In the 3rd to 4th week of February we have a scene that involves a Marathon and has 20-30 runners. We are looking for very fit runners aged 16 to late 40's to be extras. This will take place at Henderson park, Waitakere."
Baseball Players Wanted – March 12, 2015
via Facebook – " need to find 30 baseball fans preferably 15+ but could possibly do 12 & over (supervision may be needed) for 17 March at North Harbour Stadium – need to be available from 7am.
I also need some 18+ baseball players
Tryout Pitcher x 1 – Full day
Tryout Batters x 2 – Full day
Tryout Catcher x 1 – Full day
Tryout Players x 4 – Full day"
West City Baseball Club – March 14, 2015
via Facebook – "Power Rangers are filming in Auckland and extras are needed for a baseball story!
18yrs+ baseball players
Pitcher x 1 – Full day
Batters x 2 – Full day
Catcher x 1 – Full day
Players x 4 – Full day
30 baseball fans (preferably 15yrs+)"