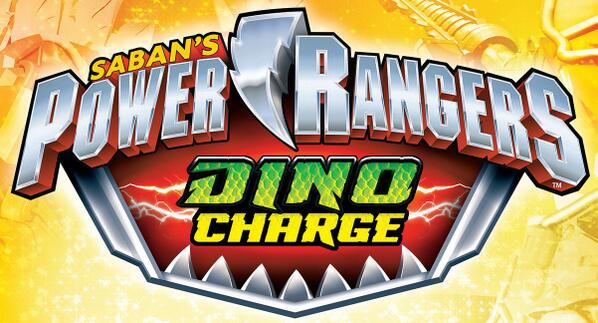 (Picture courtesy of @RangerCrew)
The Power Rangers episodes wouldn't be complete without the talented works of those who work behind the scenes including those in the production field, voice actors to lend their voices to the MOTD, as well as actors to lend their talents as guest roles, or to fill in background movement as extras. Here's a list of those working to help put Dino Charge together.
Voice Actors on page 2.
Most recent finds are highlighted with this image: 
Anything uncomfirmed are highlighted with this image:
Discuss on RangerCrew: http://www.rangercrew.com/forum/showthread.php?28700-Power-Rangers-Dino-Charge-Pre-Discussion
Discuss on Rangerboard: http://www.rangerboard.com/showthread.php?t=170765
Discuss on TokuNation: http://www.tokunation.com/showthread.php?t=68834
Updated 1/11/16
---
Guest Starts/Extras
---
15 Agency
Caleb Nakivell (Profile) as "Power Rangers (featured) personal trainer to guest actor burt" (I'm assuming he means Simon Mead who plays Burt in a guest role)
---
Auckland Actors
Robert Tripe (RIP) (Profile) as "Father"
Yvette Parsons (Profile) as "Psychic"
Joseph Wycoff (Profile) as "Reporter"
Beth Kays (Profile) as "Chase's Mother"
Sez Neiderer (Profile) as "Worker"
Jeremy Elwood (Profile – click view complete CV) as "Delivery Guard"

Chelsea McEwan Miller (Profile) as "Reporter"
John Dybvig (Profile) as "Ted"
---
 Bubblegum Talent
Luke Peterson and Javaren Dean – "The talented LUKE PETERSON and JAVARN DEAN who are on set this week after landing featured roles on the American TV Series Power Rangers! Well done boys" – Facebook 
"This talented group have spent the last few days filming in the American TV Series "Power Rangers".  – Facebook
---
B&M Creative Artists
Joshua Masterton (Profile) as "Prince Colin"
---
EMS Actors
Deejay Williams (Profile) as "Dad"
---
Gail Cowan Management
Jazmyn Aria van Gosliga (Source | Profile): Picky Girl
Xana Tang (Profile): Customer
Rob Evison (Profile): Julian
Elizabeth Hawthorne (Profile): Ms. Allistar
Mirabelle Holmes (Profile): Girl
---
The Human Agency
Emma-Kate Putnam (Profile) as "Cafe Patron" – "Filming today for #powerrangers" – Instagram
Caitlin Flower (Profile) as "Park Goer"
Caitlin Ashdown (Profile) as "Park Goer"
Dunken Francis (Profile) as "Vampire"
Millie McKay (Profile) as "FX Sister"
Nathan Kara (Profile)  as "Trainer"
Brittany Low (Profile) as "Auditionee"
Kirsten Ocampo (Profile) as an extra in "Workout Class"
Reuben Winter (Profile) as "Zombie"
Justin Haiu (Profile) as "Worg"
---
Jam Talent
Ravlin Cooper (Profile) as "Zombie" and "Cafe Patron" 
Joshua Carr (Profile) as "Zombie" and "Cafe Patron" 
Kere McLeod (Profile) as "Cafe Patron" 
Wesley Pearce (Profile) as "Zombie" and "Cafe Patron" 
Anthony Chapman (Profile) as "Zombie"
Blake McInnes (Profile) as "Zombie"
Kashan Preston (Profile) as "Music Journalist"
---
Johnson & Laird Management
Alexander Walker (Profile) as "Matt Griffin"
Toni Potter (Profile) as "Riley's Mom"
Jarred Blakiston (Profile) as "Major Suppport" – Jarred was in Megaforce as a "Customer"
John Sumner (Profile) as "Santa"
Kirk Torrance (Profile) as "Dr. Runga"
Grae Burton (Profile) as "Reporter"
Shara Connolly (Profile) as "Emma"
Paul Gittins (Profile) as "Mr. Smith"
Lee Smith-Gibbons (Profile) as "Teller"
Francis Mountjoy (Profile) as "Dad"
Vinnie Bennett (Profile) as "Rata"
John Clarke (Profile) as "Grandpa Earl"
Serena Cotton (Profile) as "Mum"
Arlo MacDiarmid (Profile) as "Rusty" 
---
Kam Models and Talent
Priyena Prasad as "Extra" – Profile
---
Kathryn & Rawlings
Eve Gordon (profile) as "Keeper – Series Regular"
Hayley Crawford (Profile) as "Woman at Crash"
James Galyn (Profile) as "Shelby's Parent"
Cathy Evans (Profile) as "Young Professional"
Glen Dranke (Profile) as "Jonesy" 
---
LBF Kids Talent Agency
Cortez (Profile)- "Cortez had a great time yesterday on the Power Rangers shoot. Brilliant!" – Facebook 1, Facebook 2
Kyle (Profile), Matt (Profile), Bailey (Profile) – "Kyle, Bailey & Matt are booked for the Power Rangers set this weekend! " – Facebook
Sam (Profile) – "Cortez shooting with Power Rangers again this week – working on the gig with Sam" – Facebook
Kate (Profile) – "Well done to Kate who's just been booked for Power Rangers next week!" – Facebook
---
Odd Talent Management
Campbell Cooley (Profile) – "Paparazzi Man" in episode 10 – NOTE – was the voice of Admiral Malkor in Megaforce / "Voice of Voice of Mecha"
Brooke Petersen (Profile) as Cyclist
Samantha Shorter (Profile) as "Pretty Girl"
Jack Walley (Profile) as "Postman"
Matthew Arbuckle (Profile) as "Stranger" / Stunt Man
Brian Satterfield (Profile) as "Screaming Man"
---
Pirhana Talent
Rebecca McFadzien (Profile) Power Rangers Dino Charge,  TV Series  Performed the role of Tour Guide, Episode 1 (Credit to Morphin K for the find)
---
Red Eleven Models & Talent Management
Elizabeth Dowden (Profile) – Kaylee
Jeff Szusterman (Profile) – City Worker – Voiced Octoro and Xandred in Power Rangers Samurai 
Sophie Huybens (Profile) – Britney
Carolyn Dando (Profile) – Assistant
Sophia Johnson (Profile) – Excited Customer
---
Robert Bruce Talent Agency
Frank Brown (Profile) as "Marathon Runner (2302)"
Andrew Clay (Profile) as "Greedy Customer"
---
StarNow
Abi B (Profile) is a featured extra
Yashika Shinde (Profile) is an extra
Howard Cyster (Profile)  as "Featured current role as the Chef" (Dec 2014-ongoing)
Ravi Narayan (Profile) as an Elf in the Christmas special – "2014 Power Rangers – Played an elf for the special Christmas season (Featured role)"
Maddy B (Profile) as "Girl shopping at market"
Tabea Von Grünewaldt (Profile) as "Reporter"
Tony Ridler (Profile) as "Zombie, Cafe Goer"
 Leah McVeagh (Profile) as "Zombie"
---
Sharon Power Management
Jackson Harris (Profile) as "Peter's Friend"
---
Tag Creatives
Sascha Moore (Profile) as "Assistant to lead singer of NZ boy band (guest actor) 
---
Talento
Steven Hall (Profile) as "CIA Bodyguard"
James Devereux (Profile) as "Extra"
---
TuTu Company
Yasuhiro Toyoda (Profile) as "Monster Extra"
---
Uncategorized
Sarah as "Extra" – "IM AN EXTRA ON POWER RANGERS!!!!! Xx" – Twitter